Wood sealing is the process of restoring and protecting outdoor wood from water damage, mold, mildew, and other harmful toxins.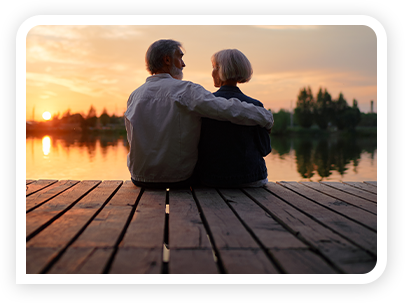 How Do You Seal and Waterproof Wood?

We will remove any paint, stain, or current finish off your old weathered deck to return your wood to a more natural state.

REMOVE HARMFUL SUBSTANCES
PermaSeal® has a deep penetrating reaction that removes all toxins in your wood—killing any damaging substances before applying sealant.

A SEAL SO STRONG YOU'LL THINK IT'S SORCERY
PermaSeal® bonds with wood at a molecular level, creating a long-lasting barrier that protects it from rot, decay, and deterioration. But don't worry, we're not the kind of "magicians" that won't share their secret—we will demonstrate our process for you, so you can see the PermaSeal® protection happen right before your eyes.
What are my other choices?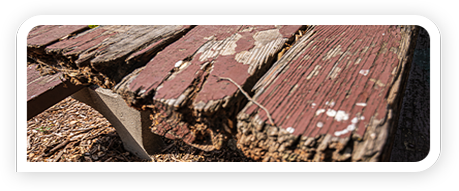 Staining your deck: It may seem like a good idea at the time, but in today's world, prices are surging left and right. The average deck stain has to be reapplied every couple years, plus it leaves your deck vulnerable to rot and decay. Like slapping an expensive band-aid on a broken bone.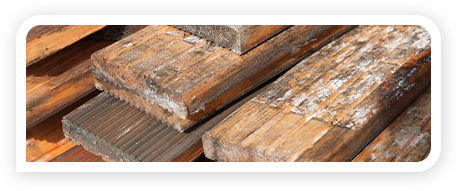 DIY products: The average deck stains are expensive and need to be reapplied every couple years. Plus, relying on a deck stain alone is like fixing a leaky faucet in a burning building. It doesn't protect your outdoor wood from toxins, moisture—leaving it vulnerable to rot, decay, and damage beyond repair.
PermaSeal® Speaks For Itself.
That's why we demonstrate our process for you, so you can make a confident and informed choice yourself (without feeling pressured).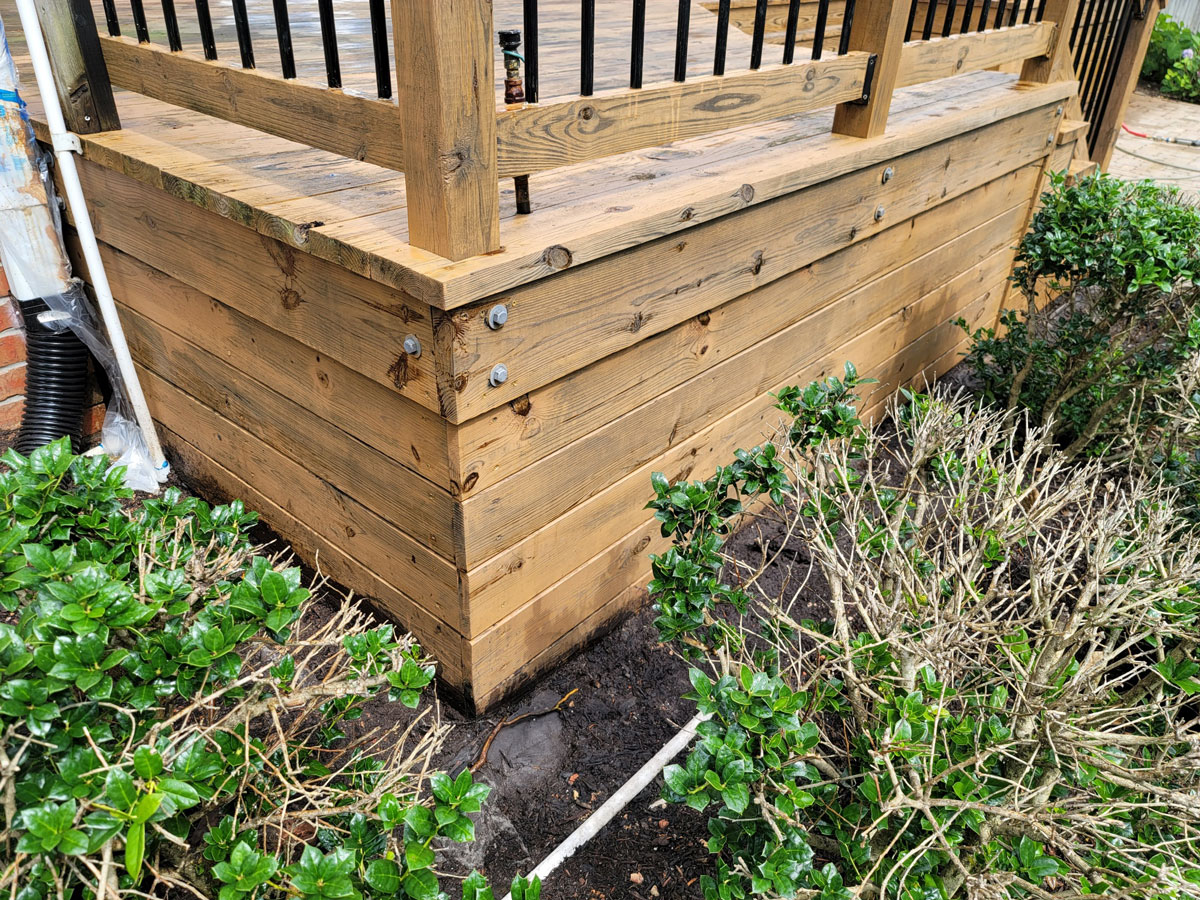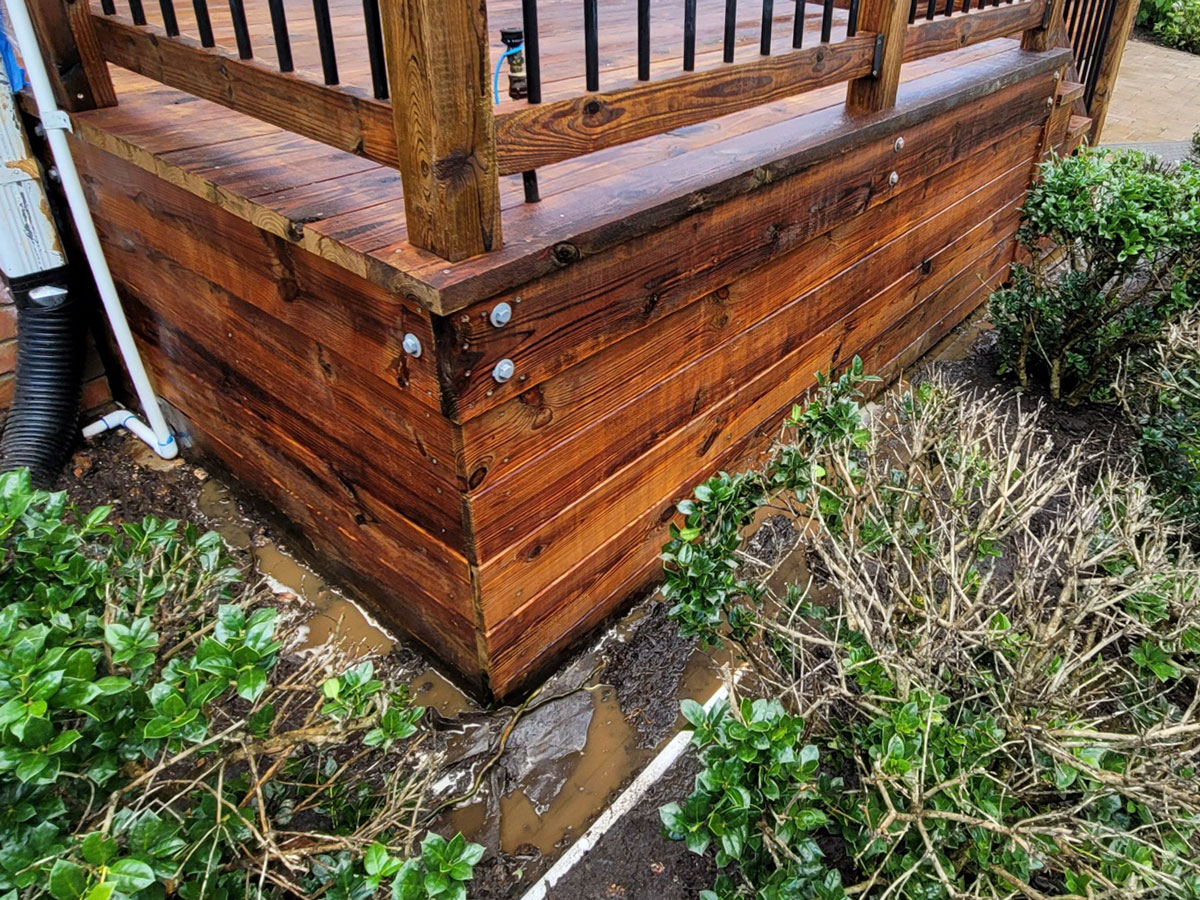 The True Price of Deck Maintenance
Even one weekend is precious time—don't waste it trying to keep up with deck maintenance year after year. We'll do the hard work, so you and your family can spend the weekend with your feet up, worry-free.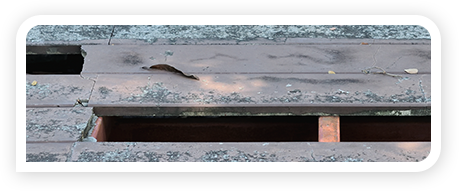 Replacement isn't the only risk that could break the bank. The quality of your deck makes a huge impact on your home value. If it isn't protected, your deck could be plagued with water damage, rot, decay, and more. A rotting and decaying deck can bring your property value down by over $20k!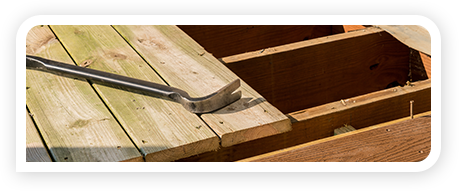 Studies show that high-quality wood decks return 87% of their original cost when it comes time to sell your home. Even if that's not in your plans any time soon, long term protection is more than a purchase. It's an investment.
Why PermaSeal® Is The Best Wood Preservative: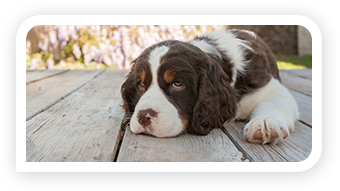 We are a green company! All of our products are EPA certified and environmentally friendly, so if you see your dog eating dropped crumbs directly off the deck—don't worry. PermaSeal® has you and your family's safety in mind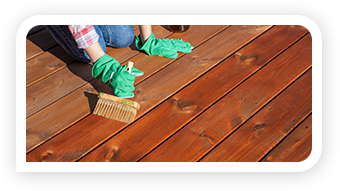 Deck stains have to be reapplied every two years on average; it costs around $700 each application; they leave your deck unprotected. Don't waste another weekend on your hands and knees trying to keep up with deck stains. PermaSeal® does the hard work for you—sealing and protecting your deck from water damage, rot, decay, and more.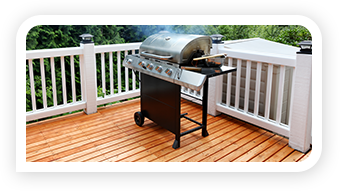 Picture this: it's a sunny day, your grass is green, the smell of a freshly mowed lawn is in the air, you've got a beer in your hand, steaks on the grill, and your deck permanently protected. Congratulations, you've found your happy place.
Finding companies you can trust is harder than it used to be. So if you've seen us brag on our guarantee a few too many times, it's because we take great pride in being a business you can depend on. We are methodical every step of the way—from the hiring process all the way down to the final touches. We carefully select 100% of our employees to ensure every member of the PermaSeal® team is educated, skilled, and thorough. So we make sure the job is done right—the first time.
PermaSeal® is the only sealant that protects your wood from rot and decay—for 25 years guaranteed.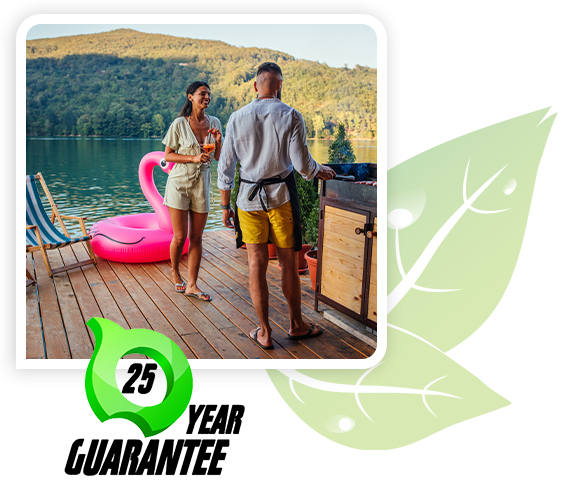 Get a Quote for Your Wood Sealing Project
Request a Quote Form - Bottom of Homepage
Once you submit, we may reach out to you via phone, email, or text to get you a quote on your project, which you can opt out of at any time. Consent is not a condition of purchase. Message/data rates apply. Terms and Conditions  |  Privacy Policy.